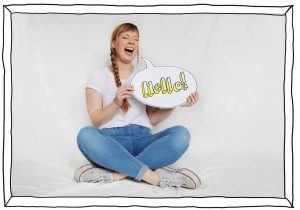 I am an illustrator raised in Umeå, Sweden now residing in Uppsala. I grew up as an only child and a true daydreamer with a lot of time on my hands to spend in my own world. I often lived my own stories and many a time they ended up on paper. To create rooms in every image and let others come along took up a fare part of my time. Today I still sit in my own world, I still create my rooms and invite anyone to join for a while. Nowadays I also have a strong driving force to make the thoughts and stories of others come alive.
My biggest inspiration is the human body, the human being and wildly grown forest. I've worked a lot with humans and done my fair bit of traveling which has expanded my views and filled the vaults in my mind with images, shapes and colors I would like to use.
I work mostly in traditional media like graphite and aquarelle and I like to mix the minimalist style of today with elaborate detail. I am mostly self taught, however I attended a year at folk high school and has taken various illustration/graphical courses at university.
The inspiration of others give me inspiration, get in touch with yours!
anna@eyecastle.se|